Weekend Getaways From Delhi in Manesar
Living in Delhi can be quite exhausting. With the constant hustle bustle, the chaotic lives that everyone leads and not to mention, the high pollution rates, one needs to find a haven to getaway to.
The good news is that Club Awara Holiday Resort in Manesar can be that weekend getaway that you are looking for. It is located just 62 kilometers from the city of Delhi. Just two kilometers from NH8 at that. So it is a great vacation spot for just about anyone living in the Delhi NCR area.
There are loads of activities that you can choose from to refresh yourself and feel energized. There are rope courses, adventure sports, indoor games and outdoor sports as well. It is a great destination for anyone who loves a good round of golf, a game of cricket or a rally of tennis. There are areas dedicated to these sports so you do not have a single bored moment during your stay here.
There are 10 cottages in all, allowing our staff to provide a more personalized experience for every guest at our resort. If you want to include any special requirements in your itinerary, our staff will be happy to make sure that you get what you require.
The cottages are packed with all the modern amenities that you will require such as a DVD parlor, a cooking area, TV and lots more. This is a boutique property that is a perfect combination of modern facilities and the rustic charm of the countryside.
Besides all of this, Manesar itself is a wonderful place to unwind. It is quiet, tucked away among beautiful hills and is one of the most picturesque locations. The weather is always pleasant making your vacation a lot more enjoyable.
It does not matter if you are planning a weekend getaway or just a day excursion over the weekend, Club Awara holiday Resort is the place to go to if you live in and around Delhi.
In addition to all of the above, this is also a great destination to plan events like weddings, annual days, shows or even family get togethers. The spacious area can accommodate several guests at once, precisely 500 guests. That makes it ideal for group activities as well.
This is one of the most sought after locations around Delhi thanks to the affordable packages that can be customized as per your requirements. This is the true meaning of activity based tourism where you can enjoy several outdoor and indoor activities for the most affordable rates you can imagine. So you can make the best memories without shelling out big bucks.
For Booking : +91-9999044632
Email id : info@campawara.com
Gallery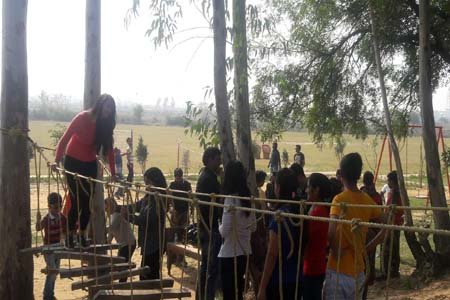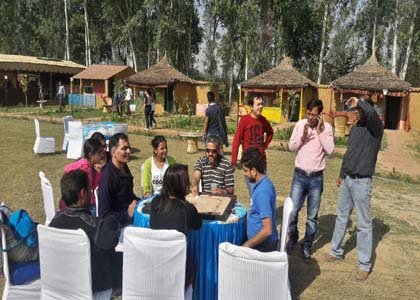 For Booking : +919899537060
Email id : manesar@awara.co.in